Representation of quality, design, emotion & tangible inspiration
Being a Fairtrade company is not only about providing Living Wages to our employees. With a predominantly female workers, it means supporting for a double income to their family. Happy families will make happy employees and will lead to happy customers...

..... and also a happy company....
In our tiny city of Ngawi, East Java province, Indonesia (where we are located), we have -zero- case of Covid-19.
But the economic impacts of a "stop" economy are hurting the society.
We are trying to help the locals surrounding by donating packages of basic everyday food materials.
Keep everybody safe and healthy
Working together with local Covid-19 task Force (Gov't Health Ministry Unit), we're hosting the mass vaccination for voluntaries (all employees and the people surrounding the factory).
We could use machines to make our candles, but for these reasons, we prefer not to. Handmade means more hands, more jobs, less crimes and a happy village. So we hand mould, pour and craft where ever possible.
In the way we conduct business, we always want to make everything as simple as possible, as clear as possible from the beginning.

Our business is to help our customers to avoid the complexity of quality candle productions. We will try our best no matter how difficult the requirements as long as it can help the customers to provide more joy to their market with quality candles.
Christmas World  &  Ambiente Fair
@ MesseFrankfurt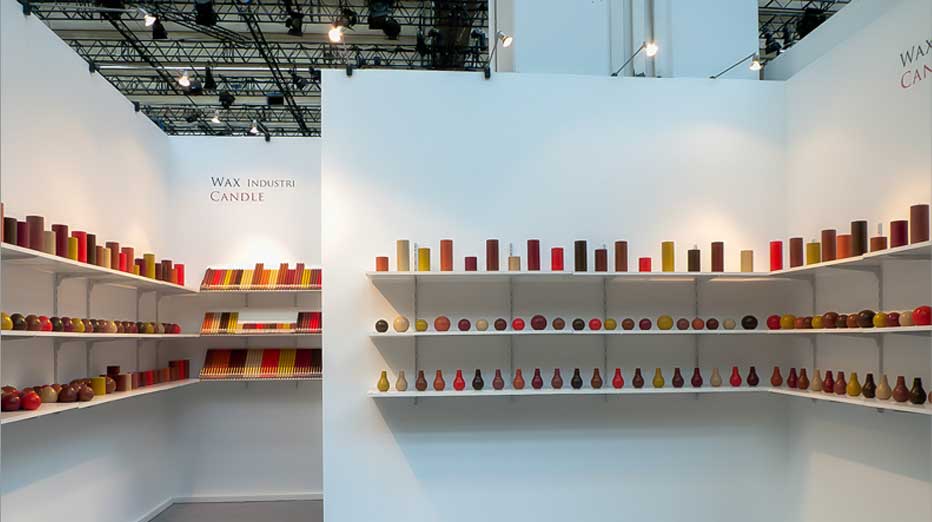 We are not distributing our candles directly to end user.
But Mr. Michael Hartmann (Germany) took the search efforts to find the manufacturer of the candles he bought, and email us a very nice message of a very happy candle user.
This very kind gesture and a heart-warming message is always makes our day even better 🙂